Here are iPad and iPhone apps that can be used in primary school.
All Subjects/General:
Language Arts: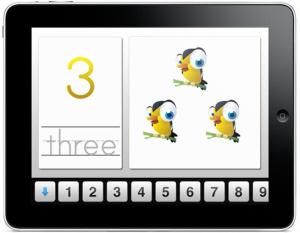 Alphabet Fun Learning the A-B-Cs was never like this. Alphabet Fun makes the most of Multi-Touch technology on iPad to teach kids letters, numbers, and colors. They'll swipe through colorful images and easy-to-read text. They'll trace over letters with their fingers right on the iPad display. They'll even write entire words. Kids think it's a game. Parents think it's educational. Everybody wins. (DESCRIPTION VIA APPLE)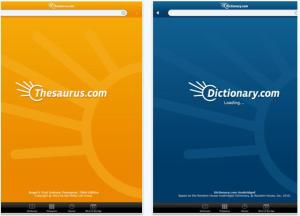 Dictionary.com and Thesaurus.com – The free Dictionary.com app delivers trusted reference content from Dictionary.com and Thesaurus.com, including nearly 1,000,000 words and definitions and 90,000 synonyms and antonyms. No Internet connection is needed. The app also features audio pronunciations, similarly spelled words and Dictionary.com's popular Word of the Day that is enjoyed by millions of people. (DESCRIPTION VIA APPLE)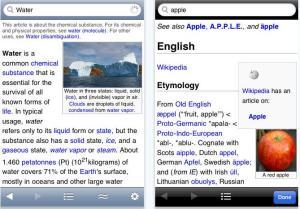 Wikipanion – Accessing Wikipedia has never been faster and easier than with Wikipanion, designed for easy, search, navigation and display of Wikipedia entries. Streamline your browsing with history grouped by visit date, and bookmarking that not only bookmarks individual entries, but individual sections within an entry. (DESCRIPTION VIA APPLE)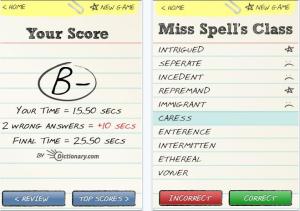 Miss Spell's Class is an original word game that lets players test their spelling skills against the most commonly misspelled words on Dictionary.com. Players must quickly decide whether each of 20 words is spelled correctly or incorrectly, as speed and accuracy count to get to the top of the class! (DESCRIPTION VIA APPLE)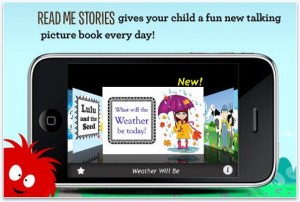 Read Me Stories – A new talking picture book EVERY DAY teaches your child new concepts, new words and how to say them. Your child can practice reading – anywhere, anytime – while you're driving, shopping in the grocery store, or having a quick coffee at your favorite cafe. Our books are fun and entertaining – so your child will look forward to reading their new book, every day! Imagine that – your child reading a new book everyday! You can spend quality time with your child while teaching them the core skills of reading and speaking that are so necessary for every child in today's modern world. Bedtime reading will become something extra-special. Or, you can have a break while your child practices reading. With our books in your pocket, that can be when and where it fits into your day. (DESCRIPTION VIA APPLE)
Books (not in the iBooks App)
Math: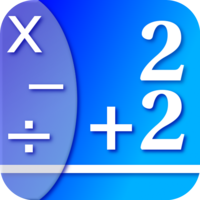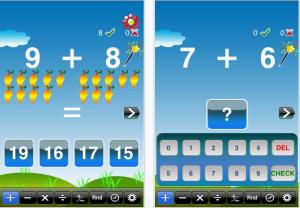 Math Magic – Don't you just love how much your child has improved in adding, subtracting, multiplying and dividing? You never get tired of hearing, "Can I do math?" from your six year old, do you? Of course you don't. (DESCRIPTION VIA APPLE)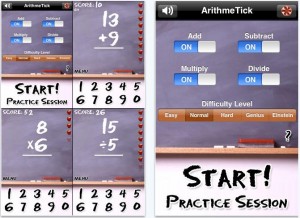 ArithmeTick – How fast can you add and multiply? Solve math problems against the clock! ArithmeTick is a challenging math game where you solve addition, subtraction, multiplication and division problems! The objective in ArithmeTick is to solve as many problems as possible before time runs out. You are awarded up to 10 points and additional time for each correct answer. A practice mode is also included to help sharpen your math skills! With five difficulty levels, ArithmeTick is perfect for kids and adults!